Hydraulic Marine Crane Remote Control Type
Hydraulic Marine Crane Remote Control Type
2019-09-04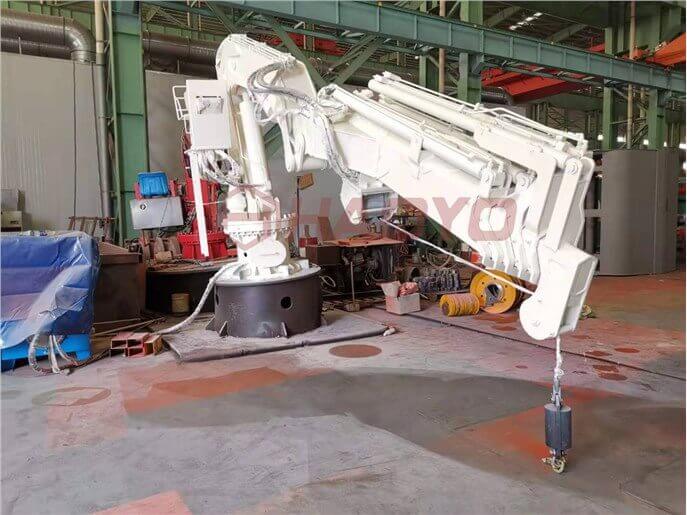 Shanghai HAOYO Machinery Co., Ltd bulit a
remote-control marine crane
for R
ussian customer
This 14-meter marine crane has strong power, reasonable structure, high cold-proof, corrosion resistance, easy installation, sufficient extension arm length and operational flexibility.
HAOYO Full Folding Hydraulic Marine Crane is available in a variety of sizes for luxury yachts, oceanography, work boats, oil fields, Coast Guard or military. This Russian customer is suitable for its own multi-purpose vessel.
Our cranes are still running smoothly and accurately when controlled with the remote control.
Product advantages
1. We use China's largest steel company, Baosteel's high-strength board, which is very suitable for the manufacture of marine cranes. The weather in Russia is very cold. We chose cold-resistant steel plates to ensure strength. We are the first to use aviation hydraulic oil on marine cranes, so it will not be frozen by local bad weather when the crane is working.
2. Designed according to API2C (for marine engineering)
3. Remote control can be used for manual control
4. Use aviation hydraulic oil, cold-proof steel plate, can work at minus 40 degrees Celsius.
5. Lifting weight protection function
6. Large turning moment, able to withstand large hull tilting comprehensive inclination
Quality assurance system standard
1. The series of lifting equipment produced by the company, the product quality assurance meets the highest classification society and industry standards.
2. The products provided by the company to the user are all products that have passed the inspection by the quality inspectors according to the inspection procedures.
3. The customer inspects the process at any time during the production process and the final experiment, and the customer can participate in the experimental process and results.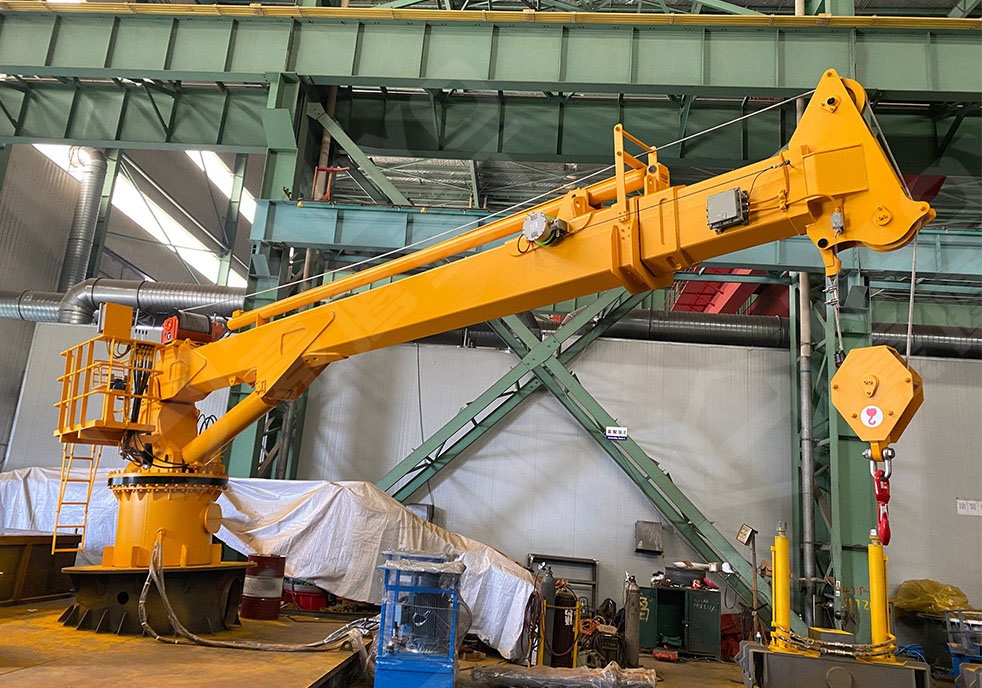 30 2020-06
HAOYO 4.5t-15M Telescopic Boom Crane
4.5t-15M Telescopic Boom Crane ...
19 2020-06
HAOYO 15.4M 6.8T TELESCOPIC MARINE CRANE
15.4M 6.8T TELESCOPIC MARINE CRANE All explosion-proof coated parts ...